OVERVIEW
Birds Control
Birds Control Services Can Cater You with Getting Rid Of Unhealthy Environments:
If unwanted birds or pigeons are roosting in areas of your warehouse, industry, or your home, you already know how nuisance it can be. Aside from the overall noise and distraction, unwanted avian guests leave heaps of droppings, feathers, and debris, which are unsanitary. These droppings are often masses of diseases and can pose serious health risks. American Fumigation is here with expert Birds Control Services to cater to your needs.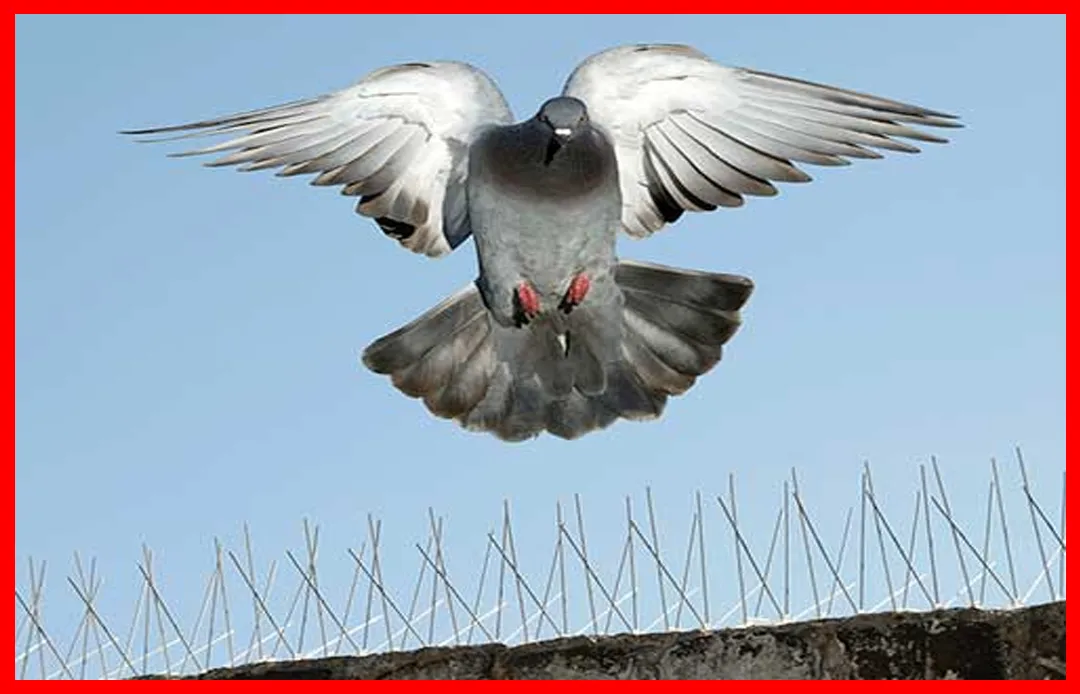 BIRDS CONTROL BY PROFESSIONALS
American Fumigation has grown to become an associate of commercial, corporate and industrial brands to provide pest control and cleaning solutions. Small and large-scale businesses have various sets of challenges for controlling pests, birds, and other animals in their vicinity. American Fumigation holds an expert workforce and mechanisms to deal with the issue of birds creating trouble in vicinities.
SAY GOODBYE TO UNHYGIENIC ENVIRONMENTS
The unwanted birds in buildings or homes, create a nuisance by leaving droppings and feathers. These birds not only make the conditions unhygienic but also create noise in places of work and sophistication. If not attended in time, the polluted area may cause diseases and constant disruption to normal life.
If your home or property has become subject to a bird infestation, don't delay. Call American Fumigation Birds Control professionals before it gets any worse. American Fumigation Services have different Birds Control solutions as per your structure requirement and will help rid your property of any pesky for your winged intruders.
PROFESSIONAL HELP IS ALL YOU NEED!
Whether your problem is birds or pigeons, American Fumigation Birds Control professionals will design an effective means of getting rid of them and create a deterrent that ensures the birds won't come back. Our highly trained bird removal and exclusion experts utilize a wide array of tools and techniques to accomplish this, including:
Bird Gap Analysis
Preventive & Precaution measures
Bird Barrier Spikes.
Netting
Bird Repellents
Ultrasonic Devices
HURTING BIRDS IS NOT OUR THING
At American Fumigation, we understand that you want to rid yourself of this nuisance without harming the birds. We take a humanitarian approach to Birds Control and whenever possible will remove the offending birds without harming a feather.
FULLY LICENSED PROFESSIONALS
American Fumigation professionals will remove the unwanted guests in their entirety. We offer prompt reliable service and will be there to deal with the problem right away. American Fumigation pest control professionals are fully licensed and insured and offer 24/7 customer support and free estimates.
SOLUTIONS TO SERIOUS PROBLEMS
We are a service company providing expert solutions to bird infestations. As such, we have highly trained and skilled workers, trained in all phases of bird control. Birds Control is often associated with the pest management industry. However, controlling birds is not at all similar to handling insects or other vertebrate animals. In short, the services are very different, like oil and water.
At American Fumigation Birds Control Services we use a wide variety of proven methods to control nuisance birds.
WE PROVIDE SOLUTIONS FOR BIRD PROBLEMS
We specialize in bird control at every level. If you're experiencing bird issues, don't put it off any longer.
Structural Bird Net
Anti-Roosting Shock Track
Metal Mesh/Sheet metal Exclusion
Anti-Roosting Spikes
Foam Blockers
Perch Blockers
Wire Deterrent Systems
Aural Dispersion
Anti-Roosting Repellent
Dropping Removal & Sanitation
SKILLFUL TECHNIQUES ARE USED:
American Fumigation specializes in a wide range of Birds Control services to solve every bird infestation accordingly. We focus on being skilled in every aspect of Birds Control so that we can accommodate to your specific needs. We specialize in using a variety of methods to deter birds from a building or location.
---
American Fumigation
Related Services