OVERVIEW
Rodent Control
ALL ABOUT RODENTS
Rodents are highly adaptable animals that make up over 40 percent of the mammal class. With more than 2,230 species identified, their ranks are massive, although only three types are considered major pests in the United States. They are the house mouse, the Norway rat and the roof rat. These nasty creatures need to be eliminated through American Fumigation Rodent Control services.
These three rodents are identified as major pests because they are commonly found near human dwellings and are most likely to benefit from human structures, food and waste. Rats and mice pose an issue for humans living within the same vicinity for a number of reasons.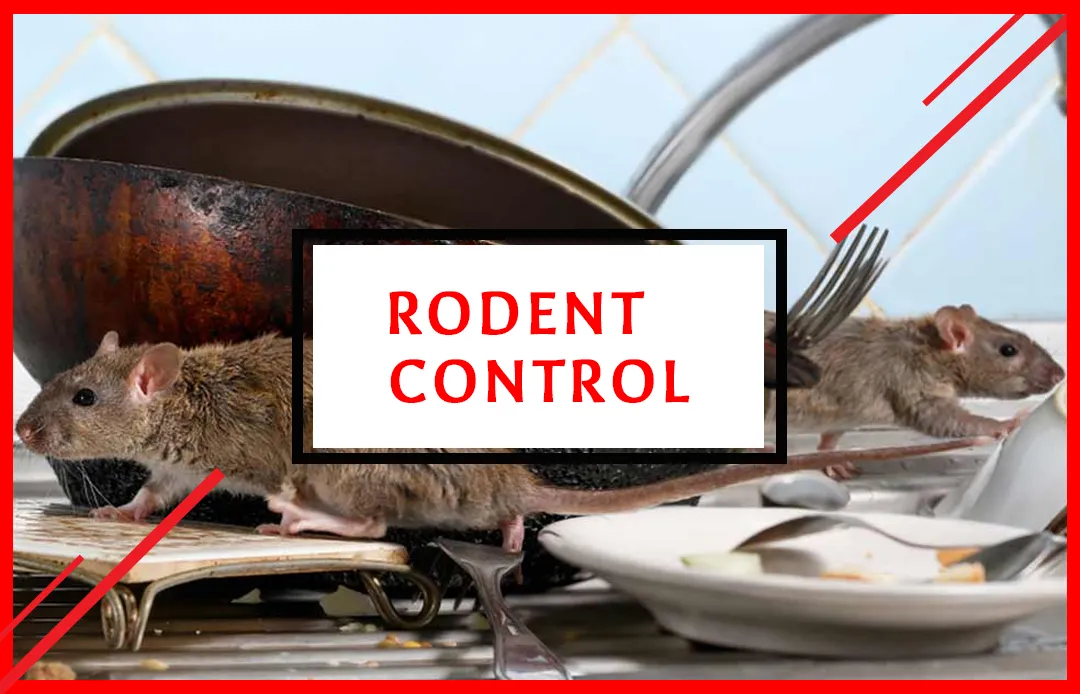 Basic Rodent Biology
Rats and mice are both capable of transmitting disease to humans through their hair, droppings and urine. A single mouse can excrete 40 to 100 droppings per day, according to the Mallis Handbook of Pest Control by Arnold Mallis.
Additionally, Rodent Control requires rodent proofing, harborage reduction, trapping and increased attention to sanitation. For the most comprehensive solution, call a pest management professional.
CAN LEAD TO FATAL AILMENTS AND DISEASES:
Rats and mice might also bite, although it is not common. Sometimes a bite can result in rat-bite fever, a potentially fatal disease if not treated. Some people develop an allergic reaction to the excrement of rats or house mice, which can cause asthma-related symptoms.
In addition to causing disease, food contamination by rats and mice can cause billions of dollars in damage. Between one-fifth and one-third of total food production is lost annually due to rat contamination according to Mallis, who also states that a single rat can consume about 1 ounce of food per night. Some rat colonies can harbor more than 100 rats.
RAT CONTROL
Rodents owe a majority of their survival success to their ability to adapt to different habitats. They are opportunistic food scavengers and will consume most types of food. If a certain food source runs out, they are likely to adapt to a new food source. In addition, they are mostly active just after sunset and just before sunrise – hours during which most people are asleep. These factors make rats and mice difficult to control.
Attempting to control a rat or mouse infestation can be dangerous. The most effective Rodent Control requires an integrated approach. Rodenticide alone is often not enough.
What Parts Of Your Home Can We Secure Against Rodents?
House
Attic, turbine and gable vents
Roof returns and plumbing vents
Gaps between exterior walls and roofing fascia
Dryer and oven vents
Foundation grates and pipe openings
Garage door opening
BENEFITS OF CHOOSING AMERICAN FUMIGATION FOR YOUR RAT CONTROL:
FREE INSPECTION: You'll get the answers you want about rodents in your home as we provide a thorough inspection and identify entry points the rodents use to get in.
PREVENTIVE SOLUTIONS: We can help customers prevent rodents from entering their homes, causing damage and leaving behind urine and fecal matter.
GUARANTEED: We will come back to eliminate and remove trapped pests, repair any new damage they cause to materials we've installed, and we'll seal any new entry points they may create as long as you keep your plan 1.
ONGOING PROTECTION: In addition to our guarantee we will provide annual inspections as long as you keep your plan.
HOW DO I GET RID OF RODENTS?
WHAT AMERICAN FUMIGATION DOES?
American Fumigation professionals are trained not only to address current infestations but also to prevent future infestations. Scheduling a home inspection may help you get rid of rodents.
Problems with DIY – Homeowners may seek homemade solutions to their Rodent Control They may try a variety of repellents such as mothballs or even essential oils. These homemade methods are not capable of addressing full-blown rat control infestations
ARE RODENTS CAUSE FOR CONCERN?
Rodents & Disease – In addition to being tough to control, rodents may carry diseases and taint food with waste, fur, and saliva. In fact, mice can contaminate about 10 times the amount of food they eat. The CDC links some rodents to Hantavirus pulmonary syndrome, a disease fatal in about 36 percent of all reported U.S. cases.
DEADLY DISEASES:
The pests are also hosts for fleas, which can spread plague and diseases like lymphocytic choriomeningitis virus. This illness mostly affects those with weakened immune systems and may result in headaches, fever, and meningitis. It can also cause complications during pregnancy.
It is not advisable to handle any wild rodent. They are equipped with large teeth and are capable of transmitting a variety of bacteria, viruses and diseases through their saliva, feces and urine.
GET AMERICAN FUMIGATION PEST MANAGEMENT BEFORE IT'S TOO LATE!
If you locate a rodent within your home, it is best to contact a pest management professional for removal and identification and get the rat control services as soon as possible. The presence of one rodent within a home could signal an infestation.
Keep all children and pets away from the rodent. If cornered, the rodent will bite to defend itself.
The best Rodent Control services are now in town with the very well known fumigation services provider that is "American Fumigation".
---
American Fumigation
Related Services